cuba
In April 2019 RIERA STUDIO designed and facilitated the first in a series of workshops with children of primary school level. The workshops emphasised the development of sustainable urban agriculture as a way to mitigate food insecurity. They included an introductory talk with agricultural specialists to share and develop knowledge about the creation of micro-spaces for sustainable cultivation of food in urban areas, followed by the realisation of a micro-farm inside the school. Children were given information about the plants and their nutritional value, and the opportunity to use art tools to decorate the containers where the plants were seeded. In parallel, participants were exposed to storytelling skills and offered technical and artistic photographic tools to document the process. The ongoing workshops also include instructive and participatory actions for the production of paper manufactured from recycled material for the creation of notebooks where each participant can capture their experiences with narrative and images.
Participants were also taken on visits to places in and near Havana that run sustainable agriculture actions so they could develop their knowledge of sustainable agriculture. The visits also served as motivational experiences, which the participants documented through the use of photography and storytelling tools. A public exhibition was made using photographs and posters over the facade of RIERA STUDIO, a space that is frequently visited by children and locals.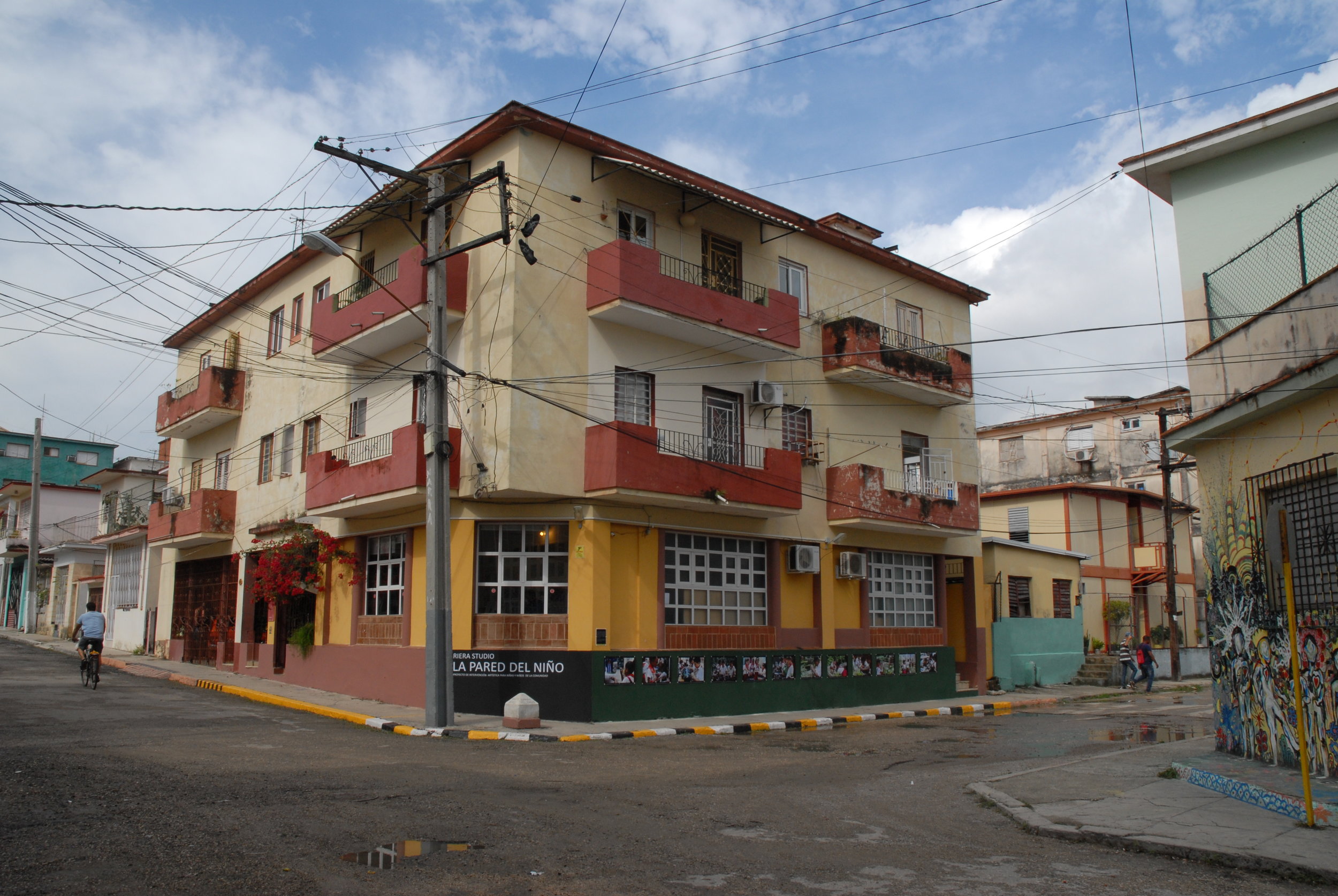 Alongside the programme with children, RIERA STUDIO also hosted the international research network of artists, researchers and grassroots arts organisations for the project. Members participated in the different workshops organised by RIERA STUDIO and visited places of interest in relation with urban agriculture and ecology.